Curriculum
We have worked hard to create an engaging knowledge-rich curriculum which inspires and motivates our children. Take a look at our Curriculum Wheel to see our faculty groups, subjects and supporting schemes of work.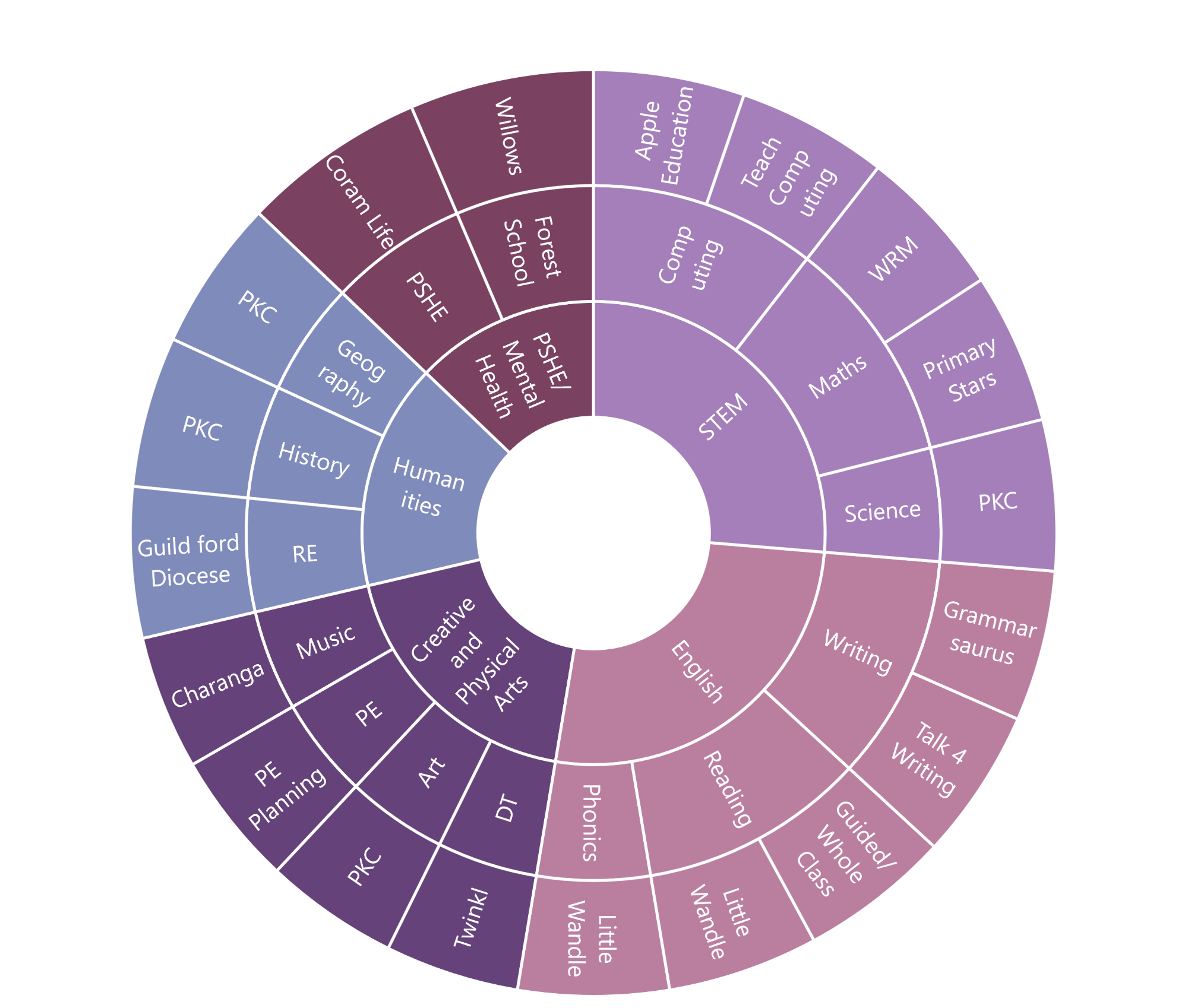 Where possible we have made cross-curricular links between our subjects or faculty groups and learning is brought to life with 'hands-on' and enriching experiences. You will see this in our year group Curriculum Maps.
Our curriculum builds systematically each year so that children regularly revisit and build upon previous learning in order to deepen their understanding. We believe that challenge is a vital part of learning, Valley End children love being challenged and know that thinking critically and solving problems helps them to learn.
We have a knowledge-rich curriculum which starts in the Early Years. In Early Years we teach key concepts and have selected 'core knowledge' to be taught through half-termly topics. These are the foundation for Geography, History and Science. These subjects are then taught discretely in Key Stage 1.
We use knowledge organisers to support the retention of key information whilst reducing cognitive load, the below document shows the progression of our knowledge organisers from EYFS to Year 2. Our teachers know exactly which learning to recap and retrieve before teaching a new unit so that children's learning build systematically overtime.